As reporter Jonathan Gonzalez of NBC Los Angeles tweeted Wednesday morning, the star — which is no stranger to vandalism — has been smashed to smithereens by a man using a pickaxe. The man has since turned himself in and is now in custody, Beverly Hills Police have confirmed.
When news spread across the world about the destruction of the star, thousands of Anti-Trump protestors united in an unknown location, to protest via slamming pick axes and other axes over their heads, while shouting "Prick Axe Trump!"
A disturbing segment of the video was aired by a member who wished to remain anonymous.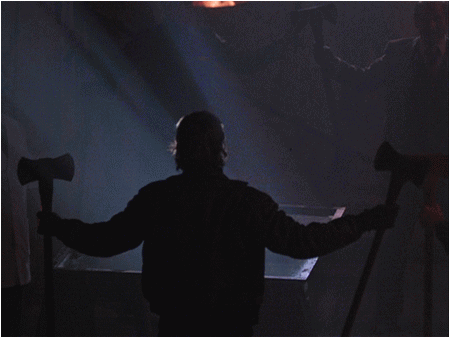 Sylvester Stallone, a close friend of President Trump, went on record and said "I know that dude…"
Trump spoke briefly about the incident at a press release following the conviction of the vandal.
"These illegal vandals coming in to the Hollywood Walk of Fame are causing irrepairable damage. And they have to be stopped. We're going to build a wall to protect my star, and I'm going to make sure the Hollywood Chamber of Commerce pays for it 100%. Border patrol will monitor all guitar-shaped cases entering the area, and TV cameras will be appropriately placed to catch these illegals."
The Hollywood Historic Trust will repair the star immediately but requires several days of seasoning before it is polished. President Trump has suggested a gold-plated star or titanium, to withstand further abuse. The Hollywood Historic Trust has "taken that request under advisement."